Badlands National Park Photography Tour and Workshop, South Dakota
Dates: June 4-8, 2020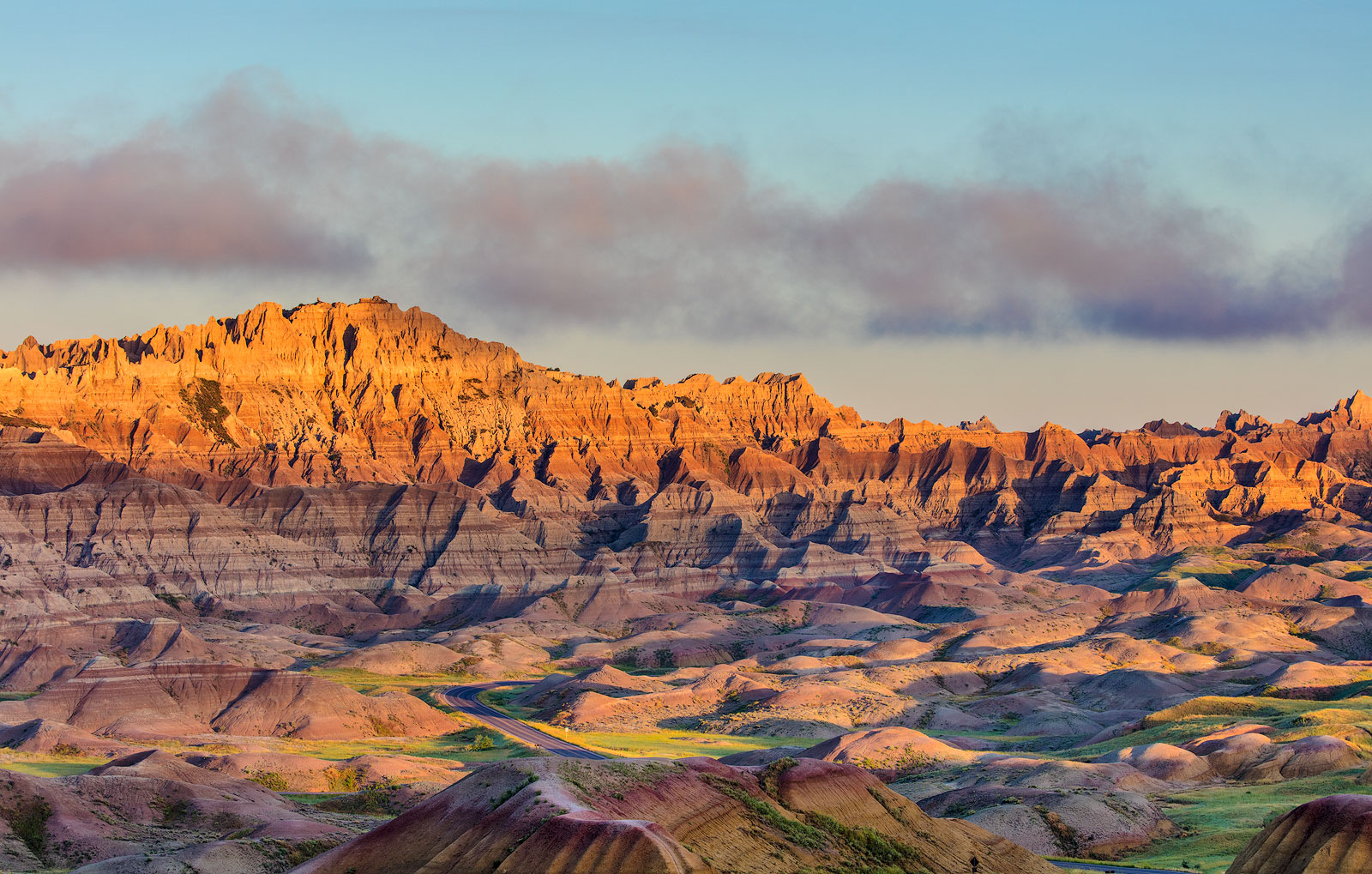 Badlands National Park Photo Workshop
Badlands National Park Photography Tour and Workshop, South Dakota
Dates: June 4-8, 2020
Price: $1200.00 Workshop price is for instruction only. Transportation. lodging and meals are students responsibility. We will carpool. Limited to 8 students.
Lodging: Best Western in Wall, South Dakota 712 Glenn Street, 605-279-2145
http://bestwesternsouthdakota.com/wall-hotels
Checking in Thurday, June 4 & checking out on June 8th.
If flying, Rapid City is around an hour away from Wall.
Itinerary:
Thursday June 4- 6pm at the Best Western in Wall for a meet and greet. Please bring some examples of your previous work to share with the group.
Friday June 5- explore Badlands National Park, exact locations are weather dependant
Saturday June 6- explore nearby ghost towns
Sunday June 7- explore Badlands National Park
Monday June 8- explore Badlands National Park.
Workshop tour ends after the morning field session.
Location:
One of my favorite prairie parks is the uncrowded Badlands National Park in South Dakota. Much like Teddy Roosevelt National Park in North Dakota, the badlands here come alive with the warm light of early morning or late evening. June is a great time to visit the park as dramatic thunderstorms can sweep across the plains making for great photo ops. There is also typically a variety of prairie wildlife to photograph such as bison with newborn tawny colored calves, prairie dogs, pronghorn antelope and surprisingly enough, bighorn sheep with lambs. Outside of the park boundary is also worth exploring as there are old granaries, rusty automobiles and ghost towns on the vast high plains that make great photo subjects. You don't want to miss this Badlands National Park Photo Tour!
EQUIPMENT SUGGESTIONS: A sturdy tripod is a necessity for good landscapes. Participants should have a working knowledge of their equipment (know which button does what!) before the workshop. I suggest a SLR camera with a wide-angle lens (17-35mm range) a medium telephoto lens such as 70-200mm and a 300+mm lens if you are interested in capturing birds or wildlife.
2 WAYS TO REGISTER:
*My Preferred Payment 1) DOWNLOAD REGISTRATION & WAIVER FORM 2020 Workshop Register form (pdf)
FILL OUT COMPLETELY AND MAIL WITH CHECK OR MONEY ORDER TO:
Chuck Haney Photography
608 Pine Place
Whitefish, MT 59937
2) ONLINE REGISTRATION (Payment via Paypal) *PayPal Holdings, Inc. is an American company operating a worldwide online payments system that supports online money transfers and serves as an electronic alternative to traditional paper methods like checks and money orders.
How Can I Help? Contact Me!