South Florida Everglades and Birds Tour Photography Tour and Workshop
Dates: February 3-8, 2020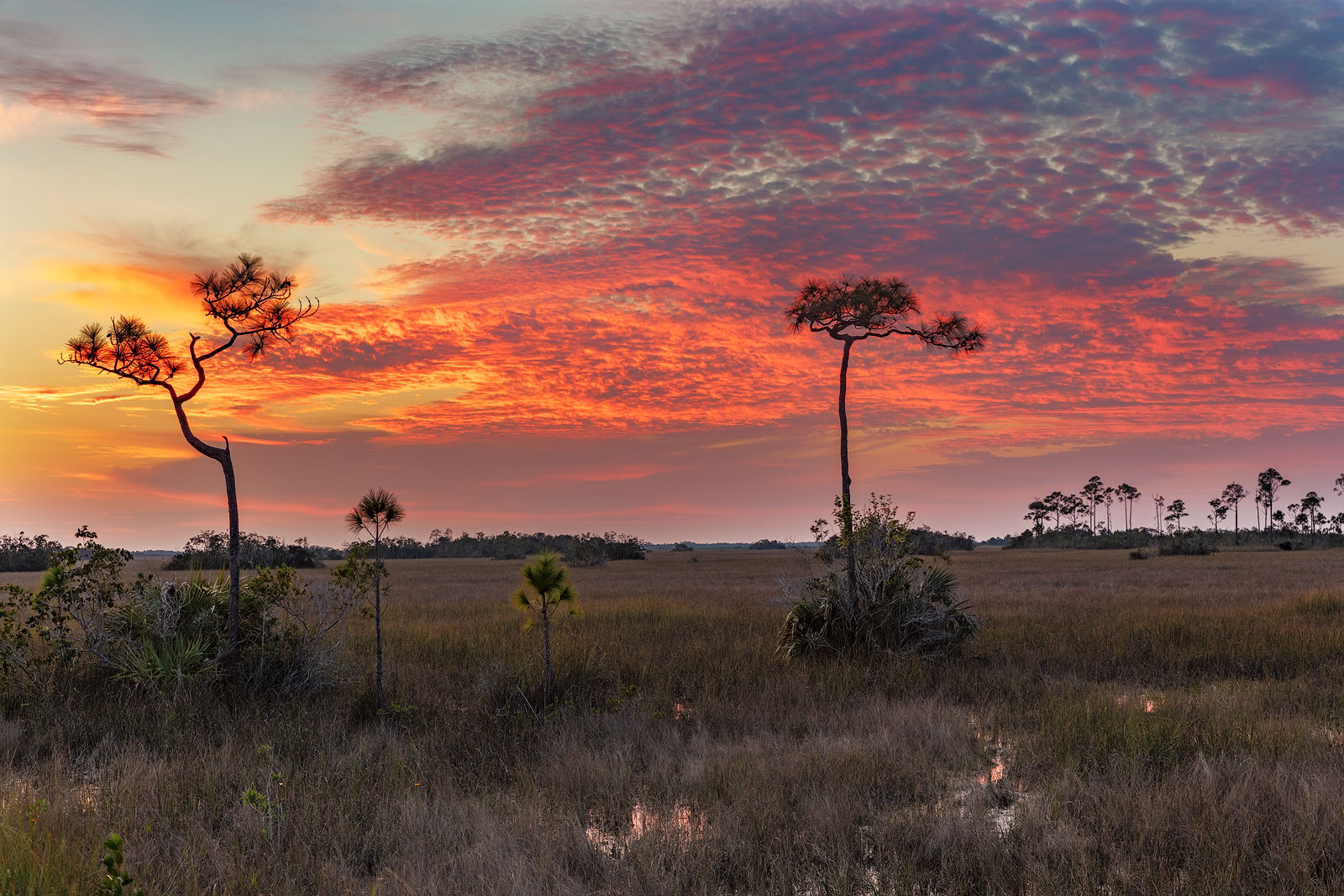 South Florida Everglades and Birds Photo Workshop Tour
Dates:
February 3-8, 2020  (SOLD OUT) please email Chuck to get on the waiting list .  2021 dates will be Feb 1-7
Price:
$2600.00 Workshop price includes instruction, lodging (5 nights) permitting, private birding guides and airboat ride. Transportation and meals are students responsibility. We will carpool. Limited to 8 students.
Lodging:
Feb 3-5 Best Western in Naples
Feb 6 & 7 Best Western in Homestead, FL
Fly into Fort Meyers or Miami
Itinerary:
Monday, February 3- 6pm, meet and greet at the Best Western in Naples, Florida. Please bring some example of your previous work to share with the group.
Tuesday February 4- burrowing owls in Cape Coral,  Corkscrew Swamp, Naples Pier sunset
Wednesday February 5- Professional birding guide in Everglades City, 10,000 Islands NWR
Thursday February 6- Naples Pier for sunrise, Airboat ride in the Everglades/ stop at the Clyde Butcher gallery for inspiration, Shark Valley, drive to Homestead
Friday February 7- Everglades National Park, birds and landscapes.
Saturday February 8- am- Everglades National Park
workshop concludes
Location:
I have been traveling to south Florida in February for the past few years and have discovered a wealth of fantastic photo opportunities. The Everglades is such a unique ecosystem with its slow moving river of water in a sawgrass setting full of interesting mammals and birds. We'll have time to shoot big landscapes along with Florida's famous coastline and Everglades wetlands. Also, this tour will take advantage of the great birding in the area. We will hookup with local professional guides to photograph burrowing owls, numerous species of herons, hawks and wading birds that are fairly habituated to give us a better chance at bird photography success.
Equipment Suggestions:
A sturdy tripod is a necessity for good landscapes. Participants should have a working knowledge of their equipment (know which button does what!) before the workshop. I suggest a SLR camera with a wide-angle lens (17-35mm range) and a medium telephoto lens up to 300-400mm. For this class, I am recommending bring a larger telephoto lens for birds. 400-600mm range would be ideal. You can also have a 1.4 extender along to increase focal length. If you do not own such a lens, then consider renting one for the week. Here are several places that rent lenses. https://www.lensrentals.com https://www.borrowlenses.com
2 WAYS TO REGISTER: 
*My Preferred Payment 1) DOWNLOAD REGISTRATION & WAIVER FORM 2020 Workshop Register form (pdf)
FILL OUT COMPLETELY AND MAIL WITH CHECK OR MONEY ORDER  TO:
Chuck Haney Photography
608 Pine Place
Whitefish, MT 59937
2) ONLINE REGISTRATION (Payment via Paypal) *PayPal Holdings, Inc. is an American company operating a worldwide online payments system that supports online money transfers and serves as an electronic alternative to traditional paper methods like checks and money orders.
How Can I Help? Contact Me!